Russian mercenary leader Yevgeny Prigozhin said on Saturday that Kremlin factions were destroying the state by trying to sow discord between him and Chechen fighters.
Prigozhin said a dispute between him and Chechen forces, who are also fighting alongside the Russian army in Ukraine, had been resolved.
But the Wagner chief blamed the discord on unidentified Kremlin factions – which he calls "Kremlin towers".
Their scheming had got so out of hand that Putin had been forced to scold them at a security council meeting, he said.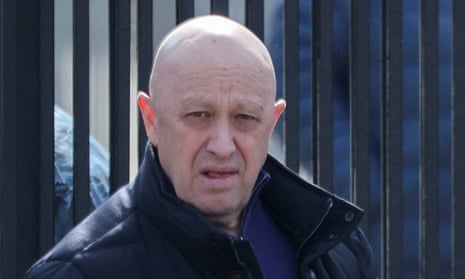 In a message posted by his press service, Prigozhin said:
Pandora's Box is already open – we are not the ones who opened it.

Some Kremlin tower decided to play dangerous games.

Dangerous games have become commonplace in the Kremlin towers ... they are simply destroying the Russian state.
While he did not identify the Kremlin faction he said that if it continued its attempts to sow discord, it would have "hell to pay".
The Kremlin did not comment on his remarks.